Harvey™ TFE Paste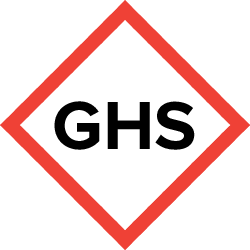 Manufacturer Information
Name
William H. Harvey Company
Address
4334 South 67th Street
Omaha, NE 68117
Phone
402-331-1175
Effective Date
2015-02-05
NFPA
0
2
0

HMIS
| | |
| --- | --- |
| Health | |
| Flammability | |
| Physical Hazard | |
| Personal Protection | |
Signal Word
Hazard Statements
The mixture does meet the criteria for classification.
Precautionary Statements
Observe good industrial hygiene practices.
Wash hands after handling.
Store away from incompatible materials.
Dispose of waste and residues in accordance with local authority requirements.
Frequent or prolonged contact may defat and dry the skin, leading to discomfort and dermatitis.
The thermal decomposition vapors of fluorinated polymers may cause polymer fume fever.
Quileute Tribal School Local data
*This local data is shared by all revisions